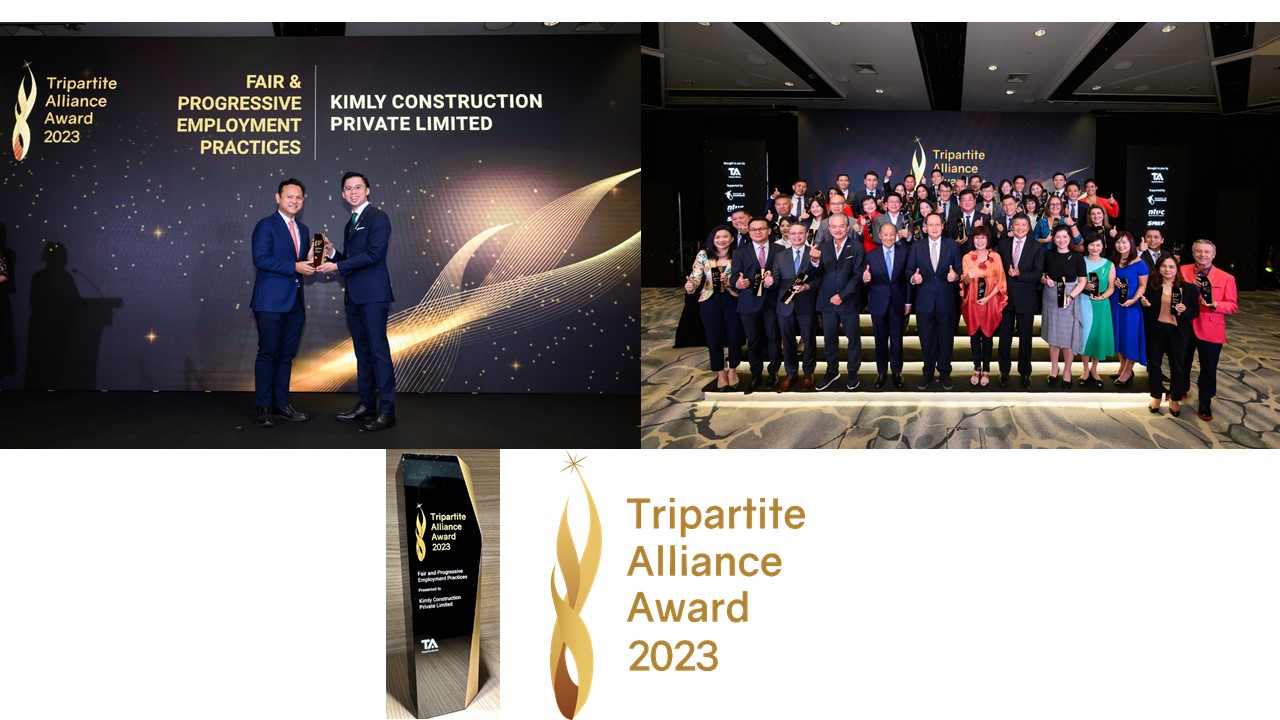 Kimly Construction has been honored with the prestigious Tripartite Alliance Award (TAA) 2023 in the category Fair and Progressive Employment Practices. This recognition was presented at the grand event held on November 3rd at the Raffles City Convention Centre.The Tripartite Alliance Award applauds organizations that are committed to implementing fair, responsible, and progressive employment practices, creating exemplary workplaces.
At Kimly, we understand the significance of fostering an environment where our employees find fulfillment in their roles and thrive in quality workplaces. This award is a testament to our commitment to both our team and our business success.
We are proud to be recognized as one of the exemplary organizations in Singapore and will continue our dedication to promoting fair and progressive employment practices.