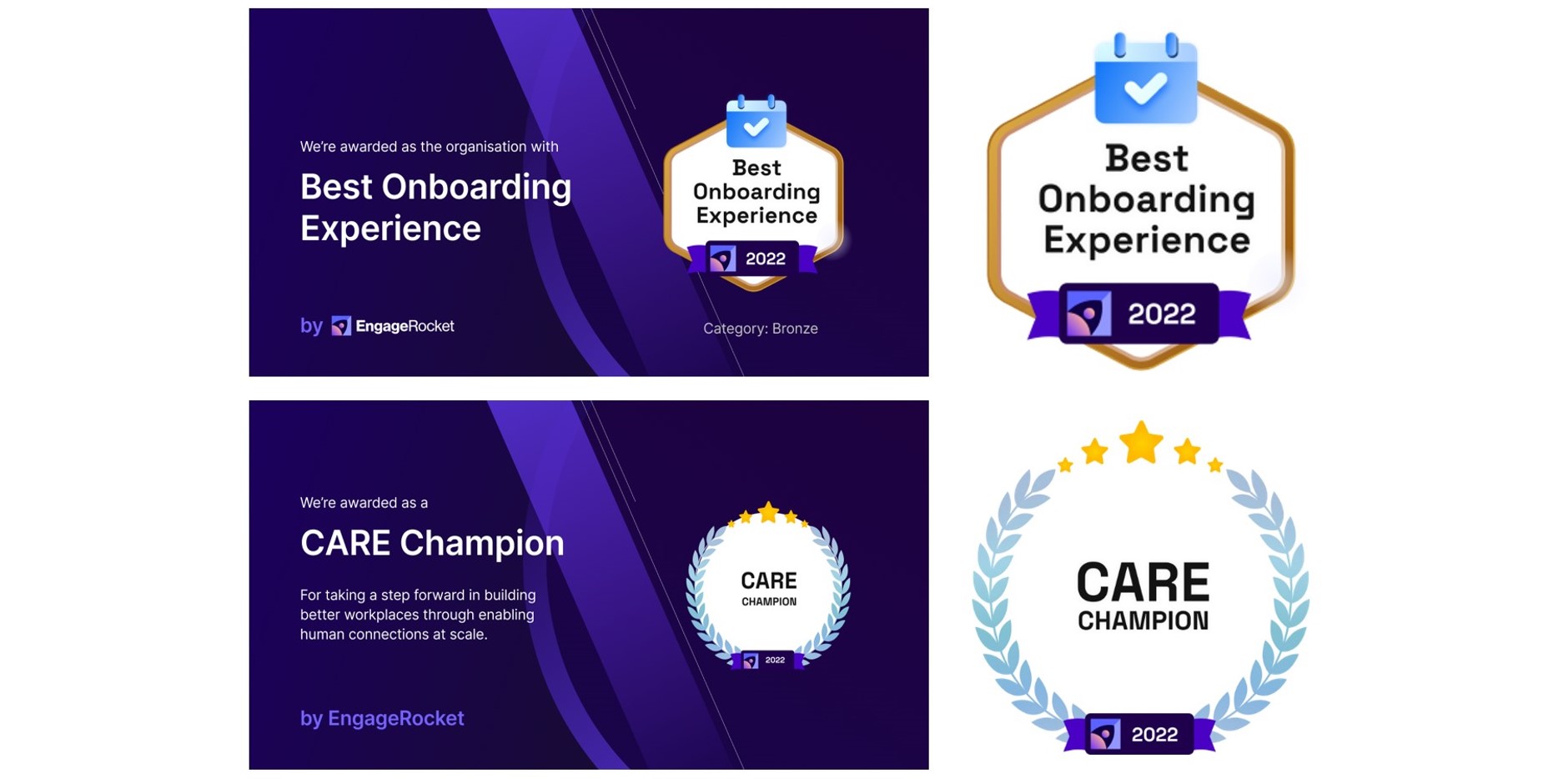 Kimly Construction has won the Bronze award under the category "Best Onboarding Experience" for the Engage Rocket Workplace of the Year Awards 2022.
This award recognises the onboarding experience of our organisation and how it transforms the process of helping new hires adjust to the social and performance aspects of their new jobs quickly and smoothly during the pandemic in 2020.
Additionally, we have also been awarded as a CARE Champion. This award recognises our organisation's effort on how we've made to create and took a step forward in our journey to build better workplaces through enabling human connections at scale especially during pandemic.