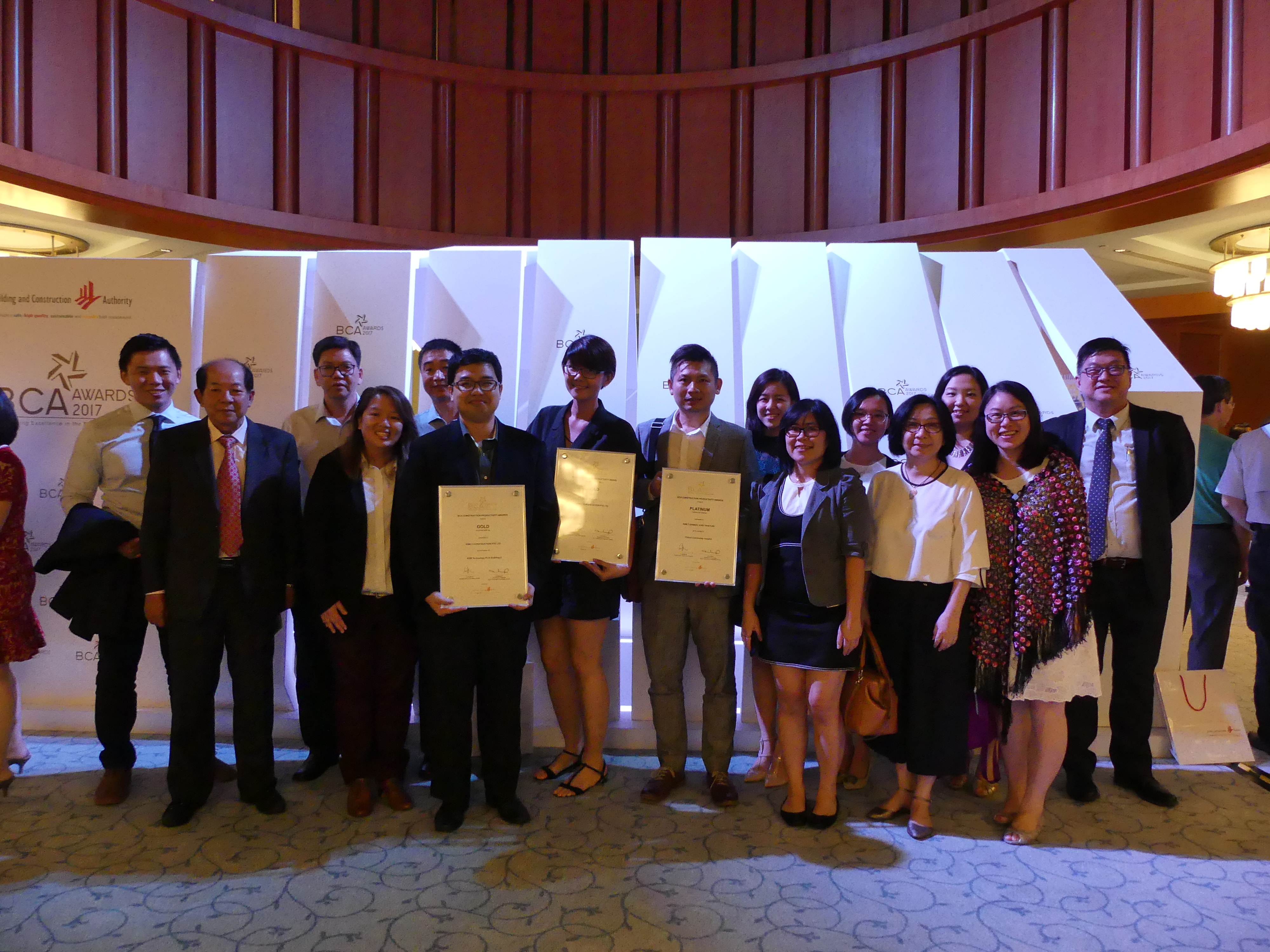 Kimly construction wins big at the annual Building Construction Authority (BCA) Awards night.
More than 2,000 industry practitioners attended the BCA Awards Night 2017, which was held on 13 June 2017 at Resorts World Sentosa. Graced by Minister for National Development and Second Minister for Finance, Mr Lawrence Wong, this event saw BCA celebrating a bumper crop of award winners.
To improve construction productivity, more built environment firms are adopting extensive prefabrication and advanced construction technologies to build in a more efficient manner. The Building and Construction Authority (BCA) gave out a record 15 awards to recognise firms for their efforts to drive construction productivity. Kimly Construction took home the Construction Productivity Award (CPA) – Platinum for the Yishun Community Hospital project that was completed in a joint venture with Shimizu Corporation. As Yishun Community Hospital is located next to Khoo Teck Puat Hospital and near residential buildings, it was necessary to minimise noise and dust emissions on site to minimise disturbance to patients and residents. The Kimly-Shimizu Joint Venture adopted a hybrid structural system comprising precast columns and steel beams to build the in-patient blocks. While this method is used in Japan, this is a first for a healthcare project in Singapore. Most of the work is done off-site with its components prefabricated in a controlled manufacturing environment. One floor can be constructed in 8 to 10 days compared to 17 days for a similar project using conventional building methods. This resulted in the faster completion of the hospital. Kimly-Shimizu also used a top-down construction method to construct the basement and the floors above ground concurrently. Special fire-proofing blankets were installed for the steel structure, eliminating labour-intensive wet work on site.
On the night, Kimly was further recognised for innovative construction methodologies the company has been implementing, receiving the BCA Construction Productivity Awards (Projects) – Gold for ASM Technology Park Building 2 and BCA Construction Productivity Awards (Advocates) – Gold.
Kimly Construction continues to pursue new construction practices and continues to strive to be at the forefront of progressive builders in Singapore and the region.