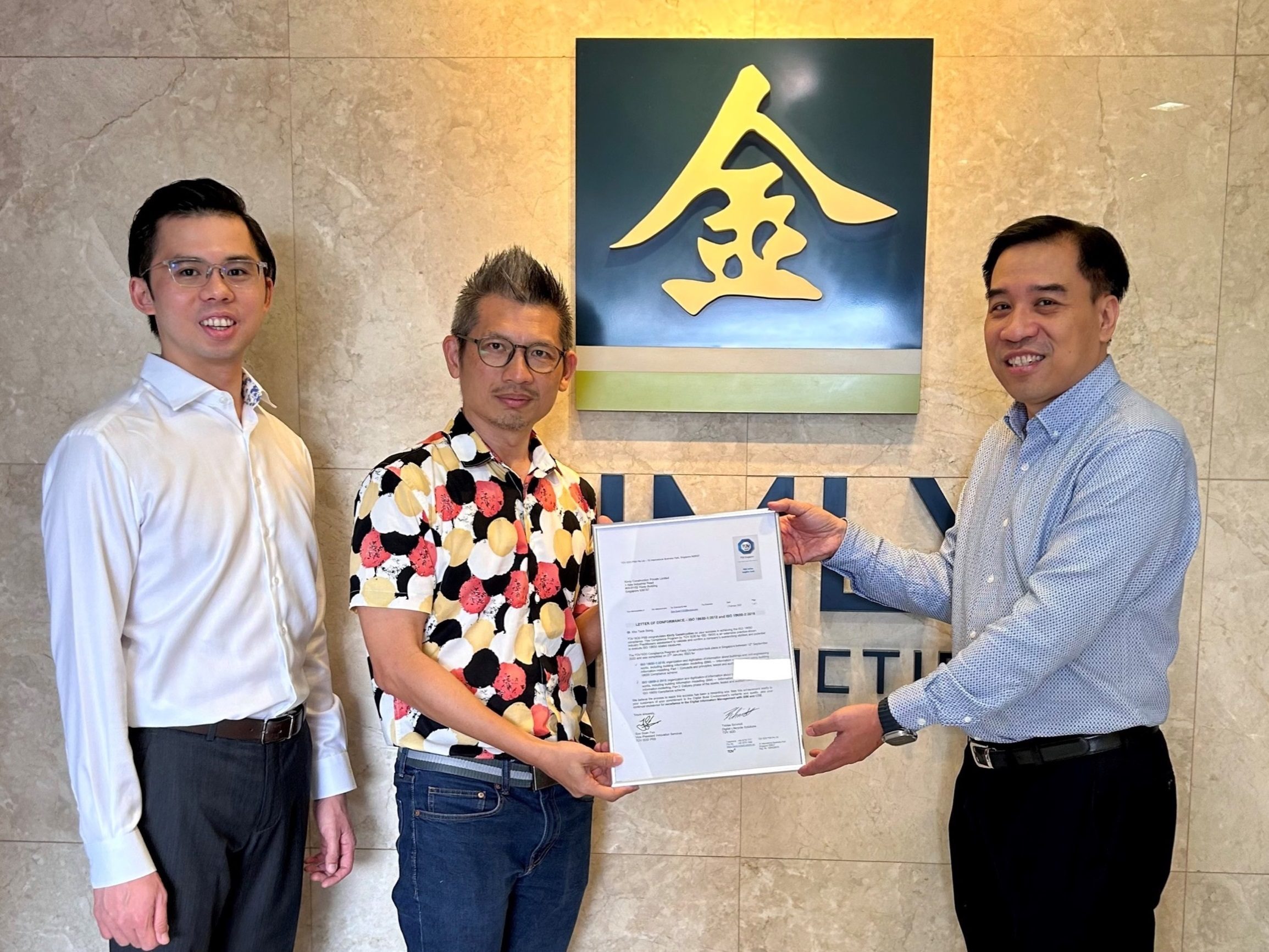 Kimly Construction achieves the ISO 19650 Compliance with TÜV SÜD in Singapore.
The Letter of Conformance to ISO 19650-1:2018 and ISO 19650-2:2018 is to improve collaboration, standardization and productivity on buildings and civil engineering works, including building information modelling (BIM).
Seen in the picture, from left to right, are Mr. Louis Khoo, Director, and Mr. Kho Teok Siong, Senior Manager (VDC) from Kimly Construction, and Mr. Foo Soo Guan, Senior Vice President, Business Assurance, TÜV SÜD ASEAN, showcasing the ISO 19650 Letter of Conformance.